Namli Mediterranean Turkish Cuisine
137 Louis St, New Brunswick, NJ 08901
Order now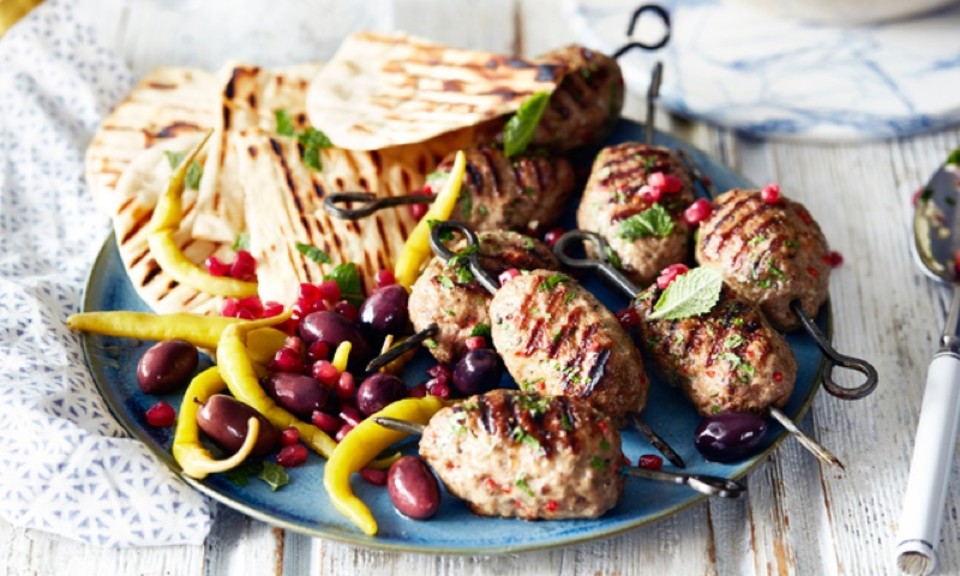 Susan
The delivery was late the first two times we ordered but the food was so good I wanted more of it. The last delivery was perfectly timed which I truly appreciate. Especially like the large appetizers and Namli salad. The dinners- The chicken kebab, for example are great! Ill be ordering from them a lot.
Bill
We have been to Turkey and this was as good or better then anything thing we have had here or there! The food was exceptional and LOTS of it. The Namli "Mixed Grill" may seem expensive but it is enough to feed a family and every piece of meat is cooked to perfection. ( get the bulgur) This food is GREAT!!!!!
Kim
Such an amazing place. The food is fantastic, & I always get my order on time. The chicken kebabs & baked rice pudding are absolutely delicious. And my mother loved the babaganoush. ..and she's a very picky eater. Will definitely be ordering from them again
Naima
Food was great! 3 lunch specials (doner, tilapia and chicken Adana) and a chicken kebab wrap. Sides of lentil soup, shepherd salad and tobbouli. Lentil soup was a bit bland (I added salt) but everything was great. Will definitely order again
pasquale
I order from grubhub often, I work from home and I'm lazy - I don't write reviews often too because, see above, lazy. But this food is damn good, really enjoying my lunch today, delivery was faster than expected and a decent size portion...
About us
Dinner, Lunch Specials, Mediterranean
Today

Delivery: 11:00 AM - 9:30 PM

Takeout: 11:00 AM - 9:30 PM

Delivery

Monday:

11:00 AM - 9:30 PM

Tuesday:

11:00 AM - 9:30 PM

Wednesday:

11:00 AM - 9:30 PM

Thursday:

11:00 AM - 9:30 PM

Friday:

11:00 AM - 9:30 PM

Saturday:

11:00 AM - 9:30 PM

Sunday:

11:00 AM - 9:30 PM

Takeout

Monday:

11:00 AM - 9:30 PM

Tuesday:

11:00 AM - 9:30 PM

Wednesday:

11:00 AM - 9:30 PM

Thursday:

11:00 AM - 9:30 PM

Friday:

11:00 AM - 9:30 PM

Saturday:

11:00 AM - 9:30 PM

Sunday:

11:00 AM - 9:30 PM